My Team
As a Financial Advisor for the Northwestern Mutual Financial Network, I am committed to helping my clients whether they are concerned for their own financial needs or those of their family or business. I don't do it alone. Here you will find a listing of the people who help make it happen.
Together, we stand committed to providing the best customer service possible. If you have a problem or need assistance at any time, please let us know.
Wes Nagel
Associate Financial Advisor
719-578-4037
Wes has his primary responsibilities in:
Managing day to day investment account administration

Supporting the investment and planning side of client accounts

Trading of investment accounts

Investment planning research and development

Long term focus of the investment planning practice
William Zimmerman Jr
Director of Planning
719-578-4044
As a Certified Financial Planner (CFP®) professional Will's primary responsibilites are:
Building and designing personal analysis for clients

Building and designing personal retirement plans for clients

Investment planning research and development

Supporting macro-financial planning picture to our clients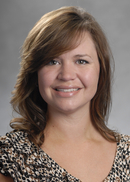 Reyna M Burns
Office Manager
Office 719-578-4020

As an assistant to Eric Burns, Reyna is at the forefront of office relations and helps guide clients to the right person.
Reyna's primary responsibilities are:
Managing office operations
Insurance inquiries and processing
Schedule appointments
Provide general policy and billing information
Update client information
General client service needs
Relay information to the proper person/area
General customer service needs